After 18 months of R&D in partnership with machine safety control specialists Webbair and Sitech, SMS has pulled the covers off its pioneering 3D Utility Avoidance technology, which will be a game-changer for the industry.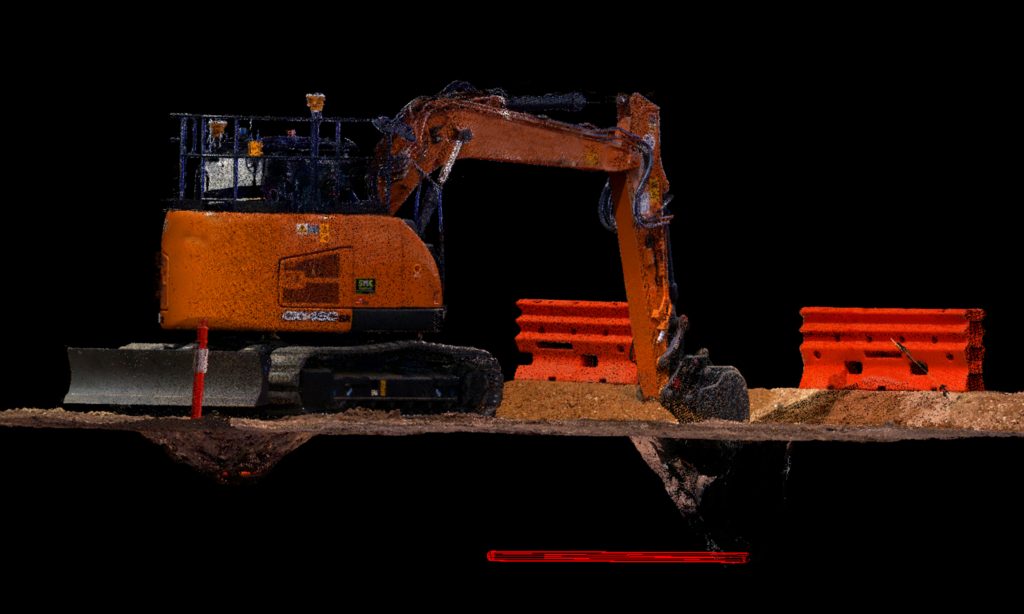 The 3D avoidance technology allows machine operators to dig closely and safely to existing services in complex Brownfield environments, which have been mapped out by SMS surveying teams.
Onboard sensors and technology restrict and then immobilise the digger whenever the bucket comes close to mapped out avoidance zones to minimise safety risks and to prevent expensive damage and project delays.
The system delivers robust engineering controls to keep machines out of any pre-defined high-risk areas and significantly reduce risk of extremely dangerous and costly sub surface service strikes.
Operators also receive real time updates on underground services from surveyors working remote, which allows work to continue without needing to wait for new data.
Allowing for the operator or supervisor to add in any new hazards or high-risk areas on the fly without requiring them to be defined digitally is potentially one of the biggest benefits of the system, which was demanded from the market at the start of the due diligence phase.
"Adding this type of engineering control to our existing set of Safety Controls and Procedures alongside our best-in-industry locating, exposing, mapping and modelling capabilities, will set us apart from the competition. It will make us both safer and more efficient," said Hugh Peck, National Manager of Survey Management Solutions.
Webbair Engineering Director Peter Stanley said an SMC-type satellite-based 3D control system "has been the Holy Grail for safety conscious companies for several years now".
"The project has thrown more than a few engineering roadblocks in our path and it's very satisfying to finally see a product ready to go to market," Peter said.
The new fully equipped machine will be rolled out on to its first project early next month.